Kawabata Tea Farm
Located in the lush natural landscape of Kogouchi, an area in the northern part of Shizuoka City, Kawabata Tea Farm handles every aspect of tea production—from cultivation to processing and sales—without the use of pesticides or artificial fertilizers. As a small family-run farm, it operates with flexibility and attentiveness.
| | |
| --- | --- |
| Company address | 1869 Kogouchi, Shimizu-ku, Shizuoka-shi, Shizuoka |
| Tea varieties | Gyokuro, Sencha, Powdered sencha, Black tea, Hojicha, Various tea bags |
| Languages | Japanese, English |
| Contact | Hiroyuki Satou |
| Website | Kawabata Tea Farm |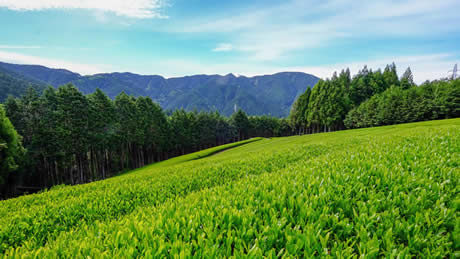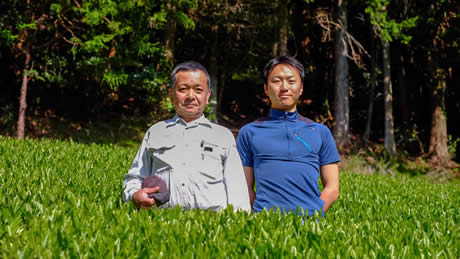 Program A
Receive an overview of Shizuoka tea and learn first-hand how to prepare tea

Learn about Japanese tea and participate in a tea ceremony at Tea Museum, Shizuoka

Learn about what work is carried out over the course of a year on a tea farm, and help out with work in the tea field

Tour a primary tea processing factory and experience processing hojicha first-hand

Tour a tea refining factory and help package tea

Learn how to evaluate tea

Learn how to cultivate organic tea in Kawabata tea farm
From the host
You can learn all process of making organic Japanese green tea and difficulty of organic farming.
Study period
3days  

*Study period negotiable



Participation fee
None
Capacity
Accepts up to 4 people at the same time
Accommodations
Need to be arranged by the participant
Entry qualifications

Be able to speak English or Japanese.

If you speak other language, please contact us before.

What to bring

Writing instruments
*In order to prevent the spread of infectious disease, Japan is currently implementing immigration restrictions on travelers.Please confirm the latest condition when traveling. Link to Ministry of Foreign Affaires of Japan: https://www.mofa.go.jp/ca/fna/page4e_001053.html
---
The other host tea companies
Maruyama Tea Products Corporation