OSADA Seicha Co., Ltd
The town of Morimachi, in northwestern Shizuoka Prefecture, flourished in the premodern Edo period as a hub of tea distribution second only to Shizuoka City. Based here, Osada Seicha has partnered with producers of organic tea in neighboring Harunocho for more than 30 years. The company also owns a tencha tea farm, where participants are invited to practice management. The finishing factory commissioned in 2019 is fitted with the latest equipment, and comes complete with a retail department nearby.
| | |
| --- | --- |
| Company address | 2001 Mutsumi, Morimachi, Shuchi-gun, Shizuoka |
| Tea varieties | Ordinary sencha, fukamushi sencha, genmaicha, hojicha, matcha, powdered tea, black tea, fermented tea |
| Languages | Japanese, English |
| Contact | Natsumi Osada |
| Website | OSADA TEA JAPAN |
| Online lesson | |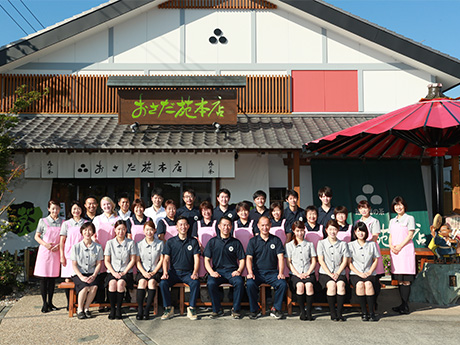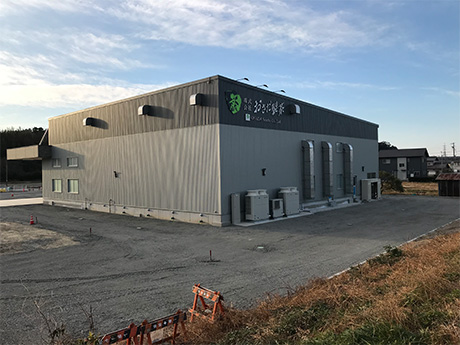 Onsite program A
Shizuoka tea briefing and preparation practice

Lesson in Japanese tea and tea ceremony practice at the Tea Museum, Shizuoka

Hear about the tea farmers' annual work cycle while helping with tea farm management

"Yamabuki Nadeshiko" one of the fermented tea production, from primary processing to refining

Refining process

Tea evaluation methods

Osadaen Honten, tea shop waiting staff training
From the host
Osada Seicha is a small company and will require participants to experience all processes of tea production.
Study period
30 days (1 month)

 

*Study period and duration negotiable

Participation fee
75,000 yen (accommodations) Breakfast will be included with additional 2,500 yen / day
Capacity
2 persons
Accommodations
Furnished apartment or the like near the study site
What to bring
Farm work-appropriate clothing and shoes, daily necessities, laptop computer (not essential but useful)
*In order to prevent the spread of infectious disease, Japan is currently implementing immigration restrictions on travelers.Please confirm the latest condition when traveling. Link to Ministry of Foreign Affaires of Japan: https://www.mofa.go.jp/ca/fna/page4e_001053.html
---
The other host tea companies
Maruyama Tea Products Corporation