Ryutsu Service Co., Ltd.
Our company is based on the idea of integrated tea company, unifying tea farming, unrefined tea processing, making tea products and the sales phases. We are waiting for the participants who want to connect this experience to business in their country to support it with accurate tea information like history, culture and quality.
Company address
340 Kurasawa, Kikugawa-shi, Shizuoka
Tea varieties
Ordinary Sencha, Fukamushi Sencha, Genmaicha, Hojicha, Matcha, Powdered Tea, Gyokuro
Languages
Japanese, English (Depends on the period)
Contact
Keiko Igarashi / Hiroko Hattori
Website
Ryutsu Service Co., Ltd.

Online program

<Available contents>

How to brew Japanese tea
Japanese/Shizuoka tea history, industory, and functionality
Tea cultivation
Unrefined tea process
Refining process
Tea evaluation method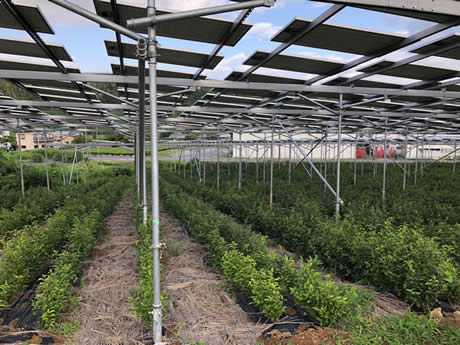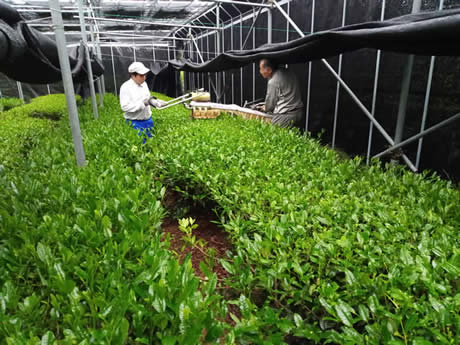 Onsite program A
Shizuoka tea briefing and preparation practice by World Green Tea Association

Lesson in Japanese tea and Shizuoka tea history, industry, and functionality at the Tea Museum, Shizuoka

Training in tea cultivation at tea field

Unrefined tea factory tour, Experience of hand-rolled tea making

Refining tea factory tour and tea packaging experience

Tea tasting, Tea evaluation

Matcha factory tour
From the host
We tell you the tea making process from the traditional way to the latest and special method.
Available in Japanese, English
Study period
1 day to 3 weeks

 

*3 weeks program is only available during harvesting season



Participation fee
None
Capacity
2-3 persons
Accommodations

We arrange an accommodation nearby. (Accommodation fee: around 8,000yen/night)

Entry qualifications

This program is available only for the people who are willing to build the business relationship after the program.

What to bring

Laptop computer (not essential but useful), Farm work-appropriate clothing and shoes, Daily necessities
*In order to prevent the spread of infectious disease, Japan is currently implementing immigration restrictions on travelers.Please confirm the latest condition when traveling. Link to Ministry of Foreign Affaires of Japan: https://www.mofa.go.jp/ca/fna/page4e_001053.html
---
The other host tea companies
Maruyama Tea Products Corporation