Main content starts here.
How to make Kamairicha (roasted process green tea)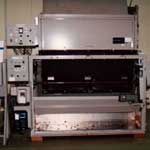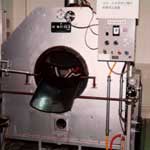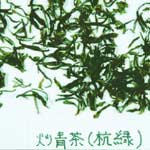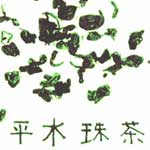 There are three ways to stop tea from oxidation; Steam (sencha, and gyokuro), boil (low caffeine tea) or roast (Kama-Tamaryokucha, Ronjing tea). During the Qing dynasty (A.D.250-200), tea was either boiled or steamed. During the Ming Dynasty (1391-), the roast method was developed, and provided more varieties of tea taste. Roast processed green teas are mostly produced in China. However, some place in Japan like Saga, Nagasaki, Kumamoto, and Miyazaki, Kamairicha also produce Kamairicha. Original processing method had been introduced from China, and diverged to two different ways – Ureshino method (Saga, Nagasaki) and Seiryu method (Kumamoto, Miyazaki). Ureshino method use large pan, and tilt the pan to 45 degrees when roasting. Seiryu method use smaller size pans and they are set to a level for roasting. Before, automation process became common, the process was done manually using small tools and hands. Now various machines are developed. Such as kahen type roaster and shimeiri roaster are invented by tea industry testing lab and other manufactures. In Kyusyu, use of sequence type roaster is common for the process especially in Saga prefecture. The procedure of processing Kamairich is first softening the fresh tea leaves. Then roast leaves and rubbing them and then dry. When leaves should be shaped as balls, after the rubbing process, dry them, and put them shimeiri machine for the shaping.