Main content starts here.
Flash News
Tea lessons in FY 2023 at Shizuoka O-CHA Plaza
We are holding tea lessons with various theme. If you would like to join, please send us email for more details and your seat booking.
*All the lessons are provided only in Japanese.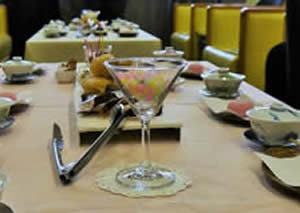 *The information will be updated. 
| Schedule | Theme |
| --- | --- |
| May - June 2023 | 1hr lesson: Shincha (First flush tea) |
| June - July 2023 | 30min lesson: Shincha (First flush tea) |
| July - August 2023 | 1hr lesson: Reicha (Cold brewed tea) |
| August - September 2023 | 30min lesson: Reicha (Cold brewed tea) |
| September - October 2023 | 1hr lesson: Tea from Japan, China and Korea ~Part1~ |
| October - November 2023 | 1hr lesson: Tea from Japan, China and Korea ~Part2~ |
| November - December 2023 | 1hr lesson: Being adjusted |
| December 2023 - January 2024 | 30min lesson: Being adjusted |
| January - February 2024 | 1hr lesson: Being adjusted |
| February - March 2024 | 30min lesson: Being adjusted |